Podcasts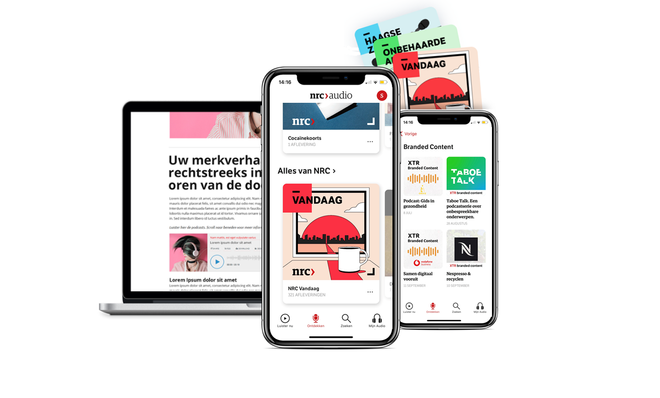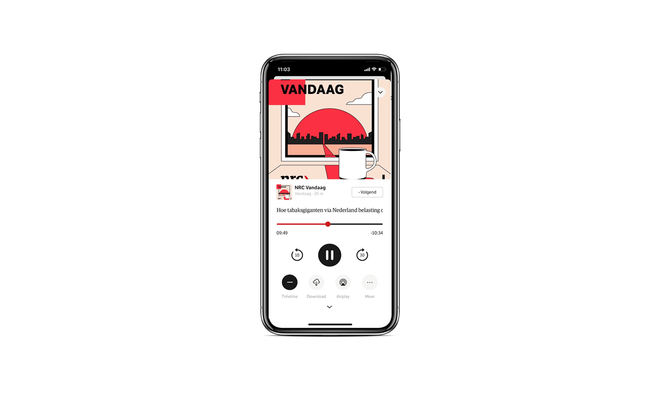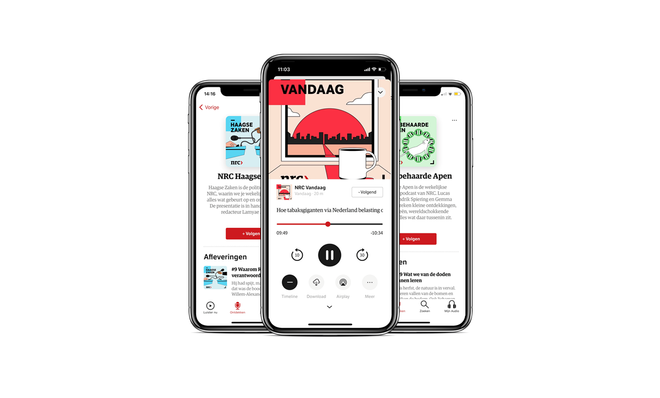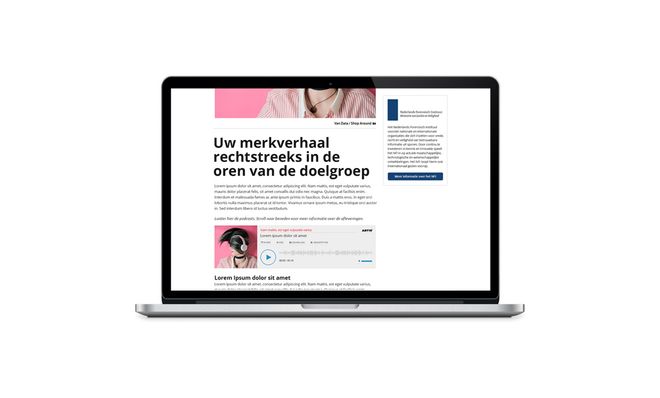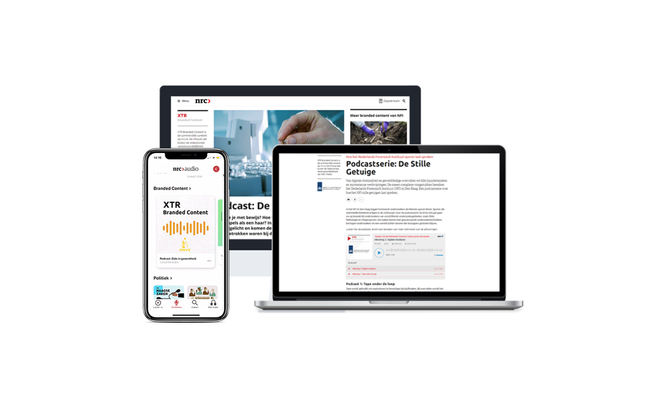 Full screen





Description
Connect your brand to an NRC podcast Discover all the possibilities: an ad spot in one of our podcasts, podcast or private advertorial NRC XTR branded podcast made.

Ad Spot in one of our podcast listeners Reach your commercial message when on-the-go and fully concentrated. Our podcasts NRC Hague Affairs (politics), NRC hairless monkeys (about science) and NRC Today (one new story every day) is space for commercial messages.

We provide an appropriate ad spot for you in our podcasts. Together we discuss the talking points that you provide and we transform it into a beautiful, appropriate ad spot, voiced by voice actor (not host read). Ad position is the beginning of the podcast.

Advertorial podcast Your brand story in the form of an advertorial own podcast. The advertorial podcast is an innovative advertising product that we can literally bring your story and / or message in a substantive way to the ears of the NRC supporters. We do this through your story and your message to capture a series of interesting interviews, which are conducted under the guidance of a knowledgeable host.

NRC XTR branded podcast a podcast or podcast series tailored our branded content team. Our branded content team NRC XTR bring your story or message in an innovative narrative form: literally in the ears of your audience. Based on an extensive knowledge session does our political XTR team towards a smart creative concept, developed a format and a specific audio script.
With your commercial message to our podcasts reach a predominantly young, highly educated audience who very consciously direct and effective and focused listening. Listeners put a podcast at times when they can give full attention. For example, while traveling or exercising. Moreover, your message undisturbed inside because often podcast listeners use headphones and not be distracted by noise. Closer to your audience, you can not come with your commercial message.
For more information, contact your account manager or via sales@nrc.nl .