Brand page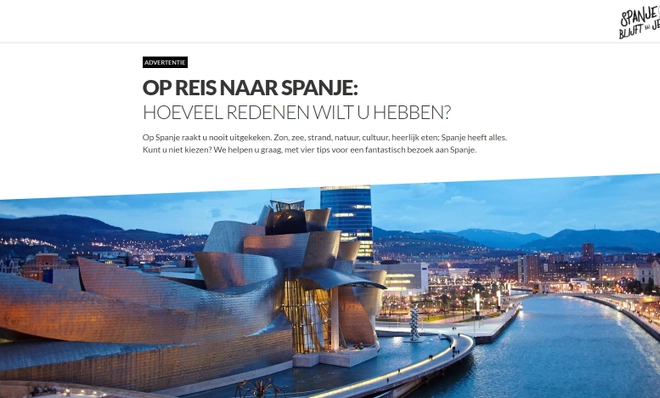 Volledig scherm
Brand page
Based on your requirements NRC can create one or more pages (brand pages) that match your brand and / or campaign. The brand page will feature an attractive design with several options (text, pictures, video, animation, transitions, etc.). The supplied text will be edited by us and the page is driven by newsletters and banners on the home page and the different product pages nrc.nl.
Characteristics
• The creative design provides a high attention
• This product can be equipped with various online features (text, pictures, video, animation, transitions, etc.)
• You decide the content of the page, NRC branded content handles the formatting and edits the supplied text

* Creation brand page: Creating brand page, editing supplied text and implementation of supplied photos, videos and animations, periodic reports, the brand page will remain online for 3 months (through specials.nrc.nl/naamcampagne/), the possibility of installing links directly land on the page and implement click trackers.