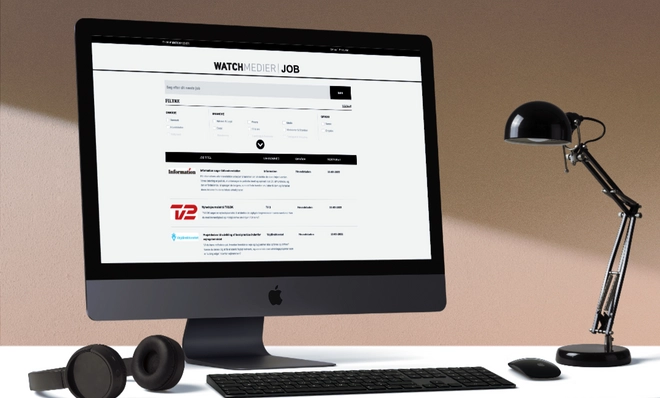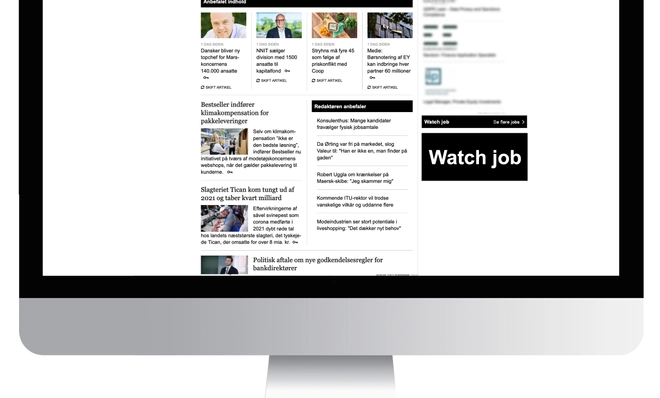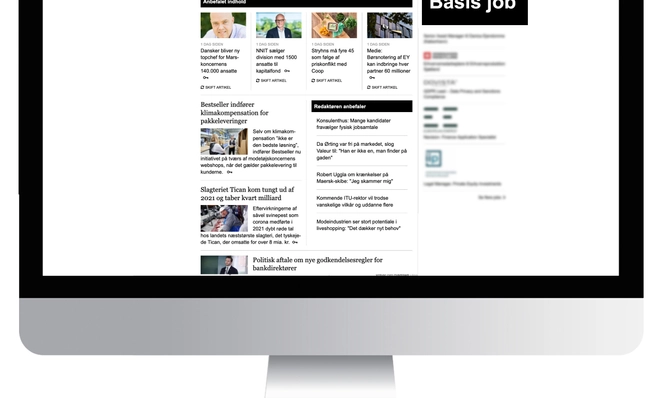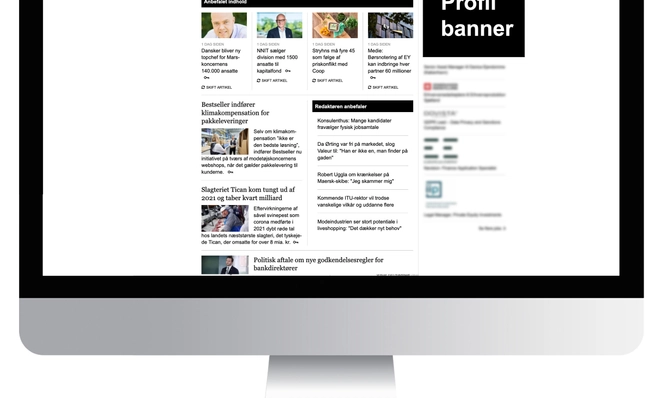 fuld skærm




We are writing to the people who are employed, or have a special interest in the industry. Therefore, it will be an relevant place to advertise for your future employees.
If you have several job ads, we can offer a voucher, which can be used across Watch Media for both Watch Job and Basisjob.
5 Voucher 19.980,- DKK ex. Vat.
10 Voucher 34.995,- DKK ex. Vat.
Solgt af